SP-600 AUTOMATIC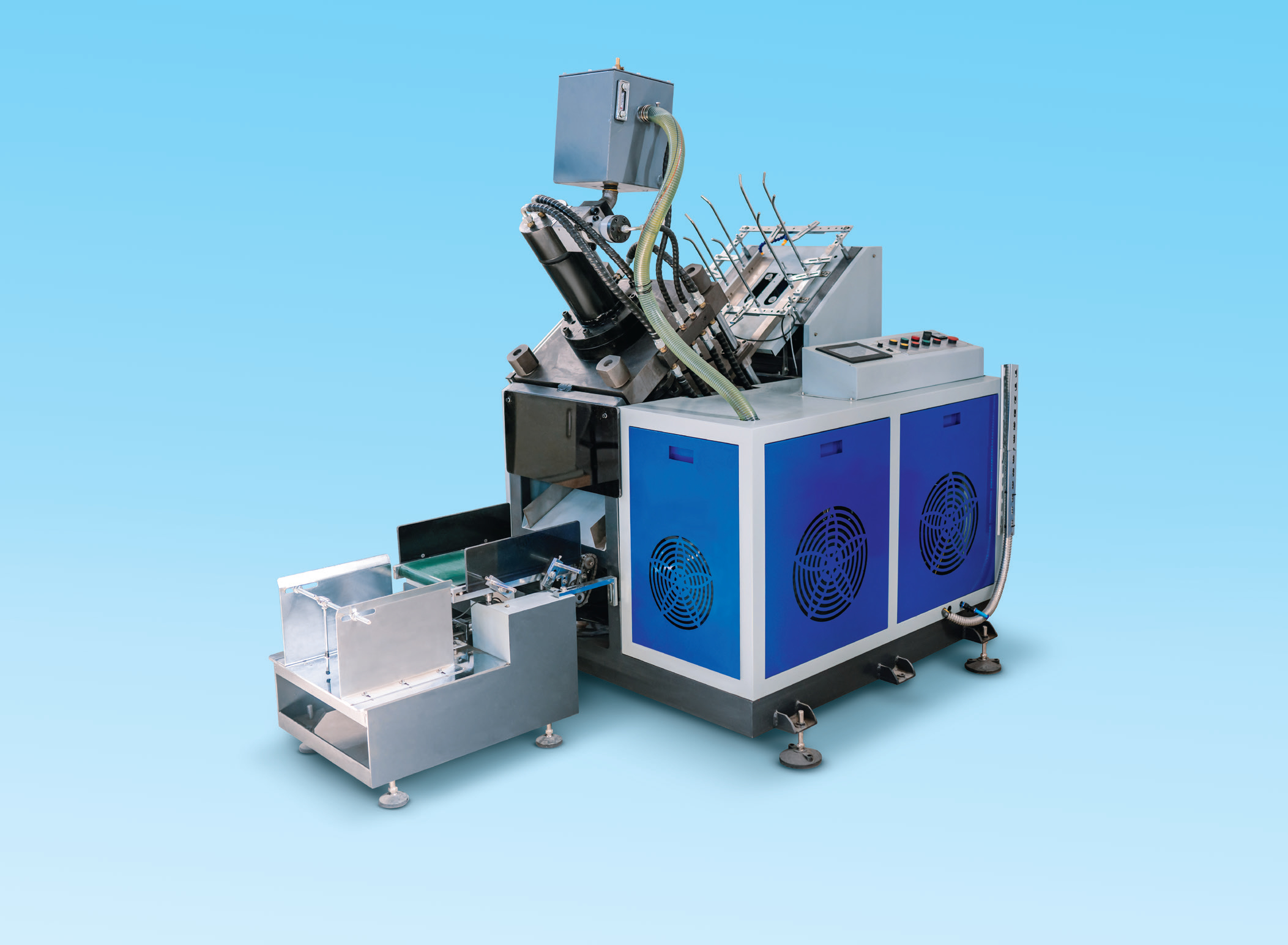 SP-600 AUTOMATIC Machine Benefits:
1. Can make deeper plates (trays), better to produce paper bowls.
2. Adopt hydraulic cylinder perfect forming.
3. With stable performance and the defective can reach 0.0001.
4. More humanized, automatic counting system can take place half manual work.
5. 100% finished product ratio, can produce different kinds products.
Parameters of Technical Specifications:

Size of Plates

76 - 300 mm or as order mould changeable

Material

160 - 1000 gsm original paper white board, white card or aluminum foil, etc.
SP-600 AUTOMATIC
PAPER PLATE MACHINE
SP-600 automatic paper plate machine is development technology and design, which is automatic feeding paper, heating, forming, constant temperature and automatic counting system. SP-600 can produce all types of paper plates and trays such as round, rectangular etc. Machine is equipped with new technology, more consistent performance, saved paper wastage and electricity. SP-600 is more safely and easier processing with humanized structure. High efficiency hydraulic cylinder can reach 20tons pressure it is especially for making big and deep plates. SP-600 is working with 1 die.
Tags

SP600, Paper Plate Machine, Paper Plate Making Machine, Automatic Paper Plate Machine, Hidrolik Paper Plate Machine